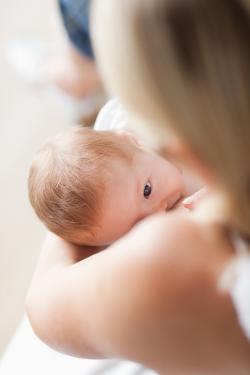 High resolution image. This link will open using lightbox, there may be a context switchlactancia_materna
Quirónsalud Valencia Hospital is the first private hospital in the Valencian Community to provide global attention to breastfeeding ranging from information on pregnancy through "Preparation for breastfeeding" courses, assistance at the maternity ward and specific external consultation on breastfeeding, to weaning. This care is provided by Internationally Certified Breastfeeding Consultants (IBCLC).
In the lactation consultation we address any type of situations that may occur around breastfeeding: pain when breastfeeding, cracks, difficulties in grasping the breast, insufficient weight gain, immature or ineffective suction pattern, bacterial alterations or mastitis, obstruction, pathological engorgement, sublingual frenum / ankyloglossia, hypogalactia, cleft lip, cleft palate, down syndrome, prematurity, lactation in cases of mother and child pathologies, lactation and medication, relactation, induction of breastfeeding in adoptions, etc.,

We also offer breast milk cultures and lingual frenulum surgery (phrenotomy).

Both the "Breastfeeding preparation" courses and the External Breastfeeding Consultation are open to women who give birth at other centers.
What is an IBCLC?
This qualification is granted by the International Board of Lactation Consultant Examiners (IBLCE) and certifies for the professional practice of the lactation consultation as well as train the health personnel. IBCLCs are subject to a strict code of ethics that ensures the highest standards of quality in their performance. The IBCLC Breastfeeding Consultants must be recertified every five years, which ensures the quality of their services by constantly updating the clinical management of breastfeeding and reviewing the latest published studies.
© 2023 Quirónsalud - All rights reserved