Dermatology and Capillary Medicine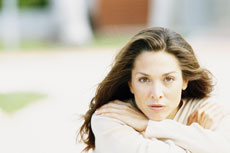 The Quirónsalud Valencia Hospital has a prestigious team of dermatologists and health professionals dedicated to the treatment of different skin disorders, both medical and aesthetic.

All this in the environment of the Quirón Hospital, which has the latest medical technology as well as a medical staff of recognized prestige.

We work in collaboration with distinguished plastic, vascular and internist surgeons..., as well as a service of pathological anatomy of great diagnostic precision.
Among the services we offer include:
Diagnosis and monitoring of melanoma:
Digitized epiluminescence.
Dermatology:
General Dermatology:

Allergic Dermatitis.
Atopic dermatitis.
Warts.
Mycosis, Eczema.
Seborrheic Dermatitis.
Psoriasis.
Vitiligo.
Solar allergy.

Dermatological Surgery.
Mohs surgery.
Cryotherapy.
Capillary Medicine Unit

Treatments:

Oral and topical treatment
Platelet mesotherapy
MesoActive IMR
Capillary Systems: Sheets of skin made with natural hair, individually designed for each patient, permanently attached to the scalp so that they go completely unnoticed and allow all kinds of daily activities such as bathing or exercise.
Hair Transplant:
NON SHAVEN FUE technique: Allows an individual extraction of follicles from different areas without it being necessary to shave the donor area, this technique is performed without suturing or cutting the donor area, and without the need for invasive surgery.
FUE technique: Allows the individual extraction of hair follicles from various donor areas after shaving the area. This technique is performed without suturing or cutting the donor area, and without invasive surgery
Laser and pulsed light unit:

Laser hair removal.
Laser for tattoos.
Laser for pigmented lesions:

Lentigos on face and hands.
Melasma.
OTA and Becker's Nevus.

Vascular laser:

Varicose veins.
Couperose.
Vascular malformations.
Photorejuvenation.
Treatment of scars.
Hyperhidrosis (sweating) hands and armpits:

Botulinum toxin.
Iontophoresis
Mirady Technology
© 2023 Quirónsalud - All rights reserved