Why choose our hospital?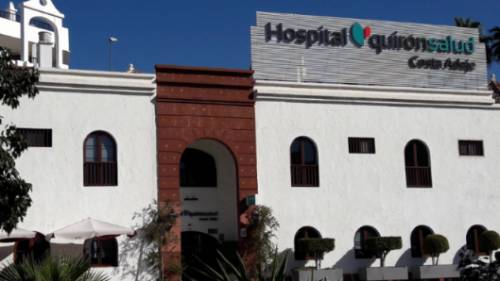 QS Costa Adeje 1Quirónsalud Costa Adeje dedicates its 5000 square metres to give all of its patients a quality and personalized attention. It disposes of 59 beds, distributed in single and double rooms, and suites, all of them doting of complete bathroom, telephone, TV with national and international channels, and wardrobe for personal objects. The Hospital also counts with a free WIFI connection in all of the rooms, and Air Conditioning, and also offers the patients an Ipad Rental Service.
Aswell as offering the commodities to the inpatients and their families, Quironsalud Costa Adeje counts with a 24 hour Emergency Department, that also attends Home Visits, an outpatient department with 13 consultation rooms and 3 waiting rooms, in which they attend to 30 different medical and surgical specialities. It offers a fully equipped rehabilitation gymnasium, in which they treat acute pathologies derived from injuries produced by traffic, work or domestic accidents.